I met Rita during one of my business trips to Thailand and we fell in love from the first site. Contrary to what everyone thinks, she was not a hooker or an escort – I met her in the office of my partner. Soon, we moved back to USA and started living a regular family life.
But soon things changed. I could see that she wasn't truly happy in sex. I mean, we had a great time in bed but I could just feel that something was not right. One day, we sat down and talked and she confessed her fantasies to me – ever since she was a virgin (15 years ago), she would dream of fucking with more than 1 person. Back in Thailand, she has had threesome with men and women, she went to orgies in clubs and brothels, and whatnot. Rita was afraid that she would shock me but a little cuckolder has always been living in my head and the idea to watch my wife getting fucked by others started to sound better and better to me.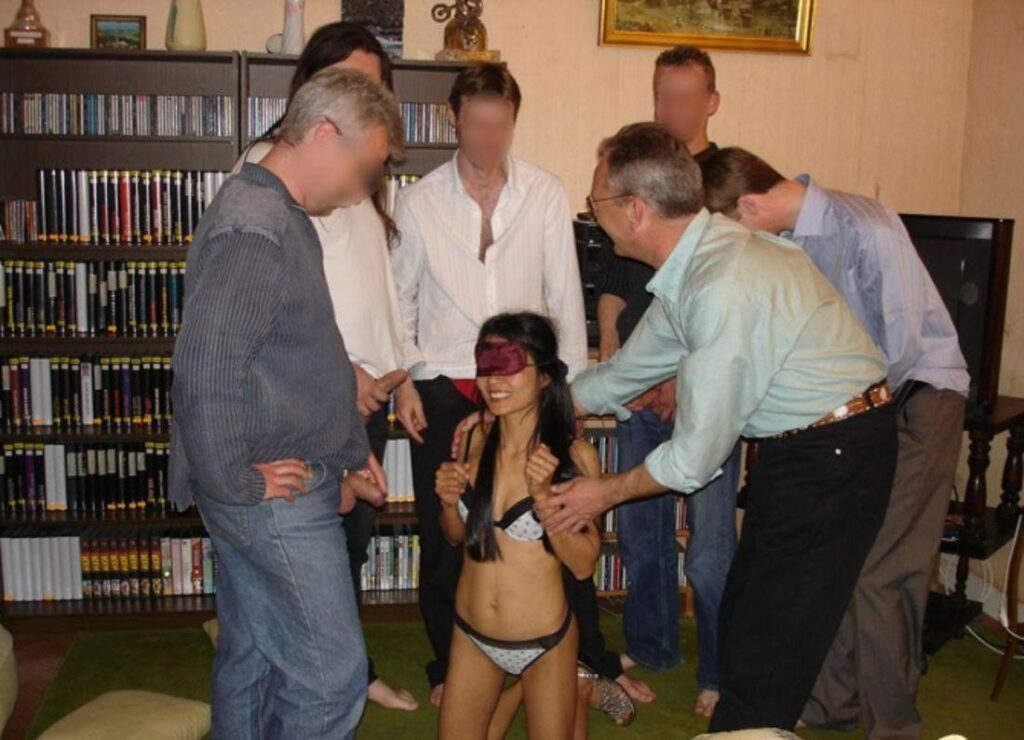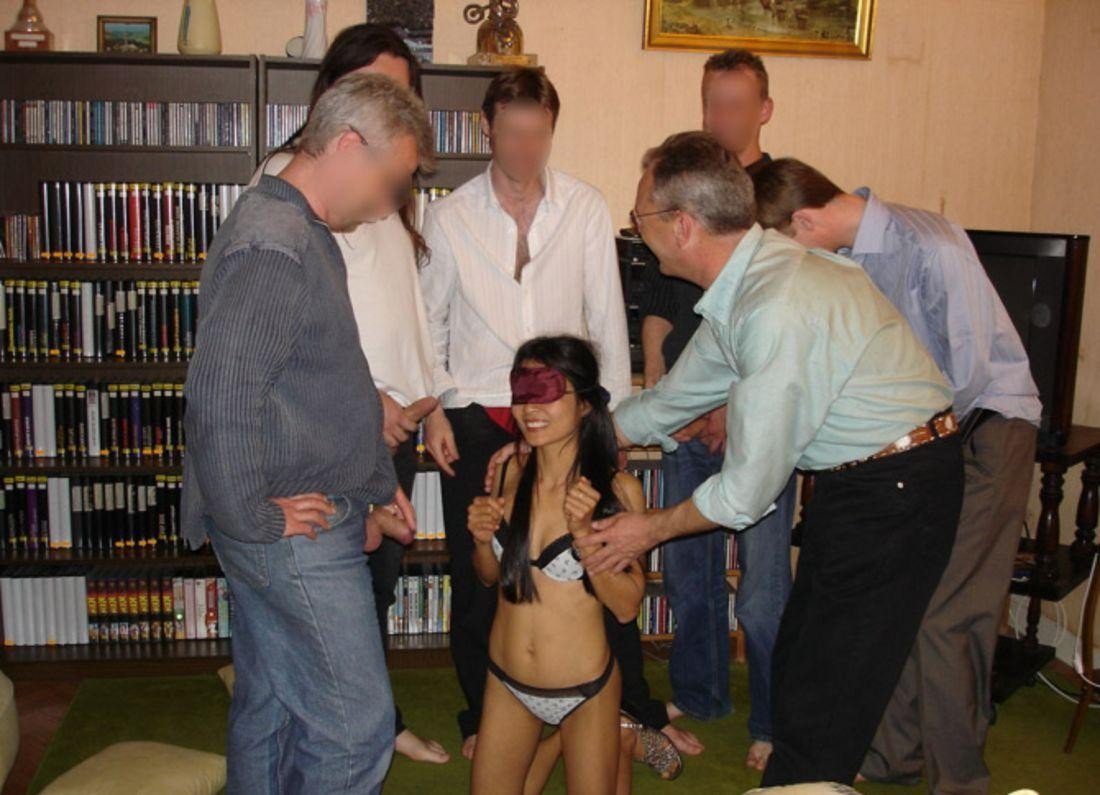 To cut the long story short, we started visiting clubs, found other couples or single guys/ girls on Craigslist, and became real swingers.
Little by little, we both wanted to take this a little further so a gangbang was the next natural step in our adventure.
Rita is very sexy, giving, and slutty so finding guys for a gangbang was really easy. Everybody loves her sweet smile, her tight pussy, and her tiny ass – she's a real treat.
This submission is from her second gangbang which was with 6 guys. We invited them at home, had a light dinner and a few drinks, and then I got to share my Thai beauty with everyone. She was really excited to have 6 cocks, got fucked and DP-ed in her wet pussy, gave lots of blowjobs, and received cumshots everywhere.
Gangbangs are definitely something we both came to enjoy so, expect more photos from us soon ?