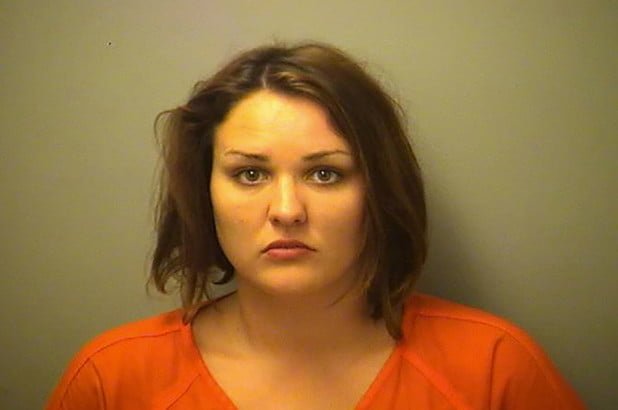 BAY CITY, MI — A swingers party gone awry has led to a woman facing three felonies.
Bay County Sheriff's deputies at about 10:30 p.m. on Thursday, Sept. 21, responded to an assault complaint in the 100 block of Walter Court, within Bangor Township's Bangor Downs housing community. The caller told dispatchers a woman was trying to run people over with a motor vehicle.
Deputies arrived to see a red or maroon Dodge Caravan in front of a residence and 28-year-old Amber K. Schomaker trying to enter the home with a screwdriver in her hand. Also outside was her 33-year-old husband, who was bleeding from a wound to his forehead, court records show.
The 26-year-old female resident who called 911 told deputies she and her 31-year-old fiance had the Schomakers over for a swingers party. According to police, Amber Schomaker was downstairs with the female resident's fiance and her husband was upstairs with the female resident.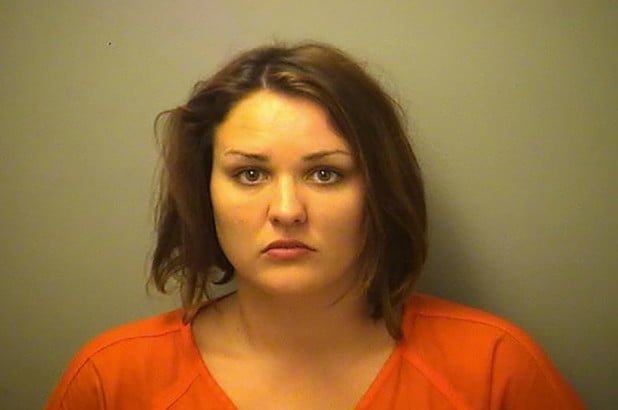 When the pair upstairs came down, Amber Schomaker slapped her husband and went outside. The other three people followed her, only to see her get in her minivan and drive toward them. The minivan went over the curb, onto the sidewalk, and toward the porch where her husband and their hosts were standing, the woman told police.
Both men had to jump out of the way to avoid being hit, the woman told deputies.
Amber Schomaker drove away, but came back a few minutes later and resumed a physical altercation with her husband.
The male resident and Amber Schomaker's husband gave similar accounts as to what had transpired. The husband said his wife attacked him because she was jealous.
The husband had a deep cut to his forehead, bloody scratch marks on his right shoulder, a bite mark on his left shoulder, and was bleeding from his mouth, court records show. Amber Schomaker had a scratch down the middle of her back and a swollen right cheek.
Amber Schomaker, who appeared to be intoxicated, told police she had the screwdriver to start the minivan. She said she had consumed up to a half-fifth of vodka within the previous two hours.
Deputies at 11:05 p.m. administered a preliminary Breathalyzer test to Amber Schomaker, the results of which indicated her blood alcohol level was 0.156. In Michigan, a person is legally intoxicated when his or her blood alcohol level hits 0.08.
Deputies arrested both Schomakers. The husband was arrested for violating a personal protection order listing his wife as the protected party.
While en route to the Bay County Jail, Amber Schomaker threatened to sue the deputies for false arrest. She also added she hoped one deputy's wife was cheating on him.
"While in intake, Amber continued to be rude and agitated toward jail staff by kicking the doors, yelling, and taking her clothes off," a deputy wrote in his report.
Once in the jail, Schomaker would not submit to another breath test without her attorney present. Deputies soon acquired a search warrant for Schomaker's blood and transported her to McLaren Bay Region hospital for the draw, the results of which were not contained in court files.
Amber Schomaker on Friday, Sept. 22, appeared in Bay County District Court for arraignment on three counts of assault with a dangerous weapon — a four-year felony — and single counts of domestic violence and second-offense operating a motor vehicle while intoxicated. The arraigning judge set her bond at $35,000 cash-surety.