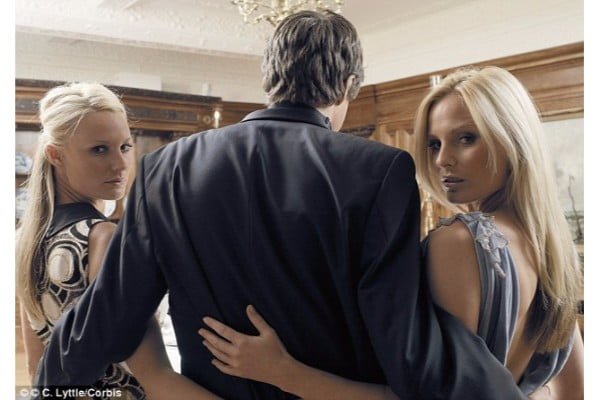 My husband and I used to play a game of naming movie stars we would like to sleep with. Eventually, that game transformed to discussing people we know who we'd like to sleep with. Although we didn't start giving each other permission to actually have sex with these people, the idea was planted.
I didn't start my marriage as a swinger. I was married for more than a decade before we first couple swapped.
The next couple of years were spent with things I'd call testers. At parties we played the game, "I'll show you mine if you show me yours." From there we started experiencing sex with someone watching. All these things may seem tame to most, but to us it was the beginning of a lifestyle we didn't know we wanted.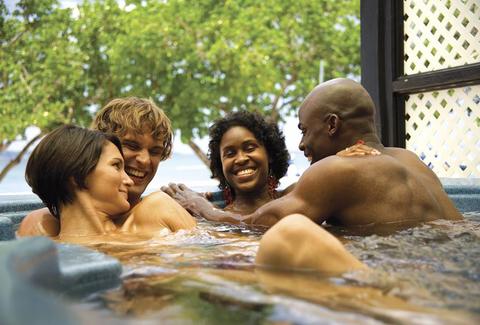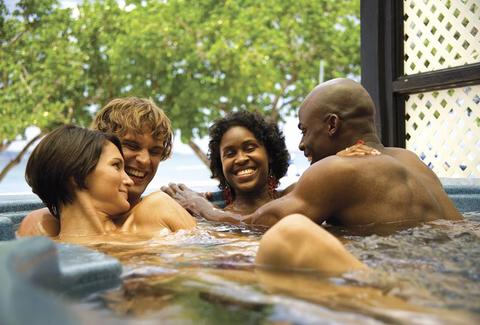 We became members of a webcam site called anywebcam. The site allowed us to be voyeurs, which in turn led to us having sex on the webcam. We spent time chatting with other couples and eventually decided to meet a group of people from the website. We took a trip to Tennessee to attend a party with this group, who were friends that regularly got together and played.

For this group, playtime consisted of girl-on-girl while the men watched. One couple secretly told us they were a full swap couple, but that type of play didn't normally occur with this group.

Enter Soccer Mom; blonde, skinny, and tan; arriving with no preconceived notions. I seemed to transform the group, at least for one evening.
The parties theme was toga. So while my husband was off with a few of the boys buying more alcohol, I was standing in a thong having people dress me in a toga. This was the beginning of loosening up the rules for everyone. The evening moved along with some kissing and a little touching. Before I knew it I was getting quite a bit of attention. Picture this: me on the couch with a man kissing my lips, kissing each of my breasts, and a female between my legs. Each would alternate positions. The guys and girls would gesture for an ok from my husband before they joined the fun. A female saw that my husband was standing alone so she offered to take care of him.

Later that night we experienced our first swap with another couple. We went back to our hotel room with the other couple. Each of us started having sex with our own spouses. Not long after the guys looked at each other for a permissive nod, then we traded. This was a thrilling experience for both of us. From that night on we knew this was something we wanted to experience again and again.