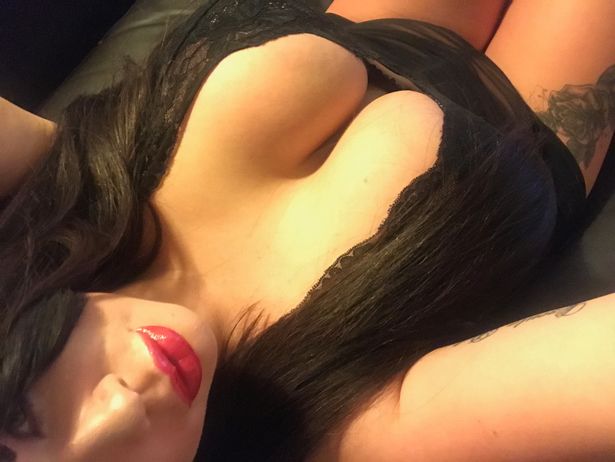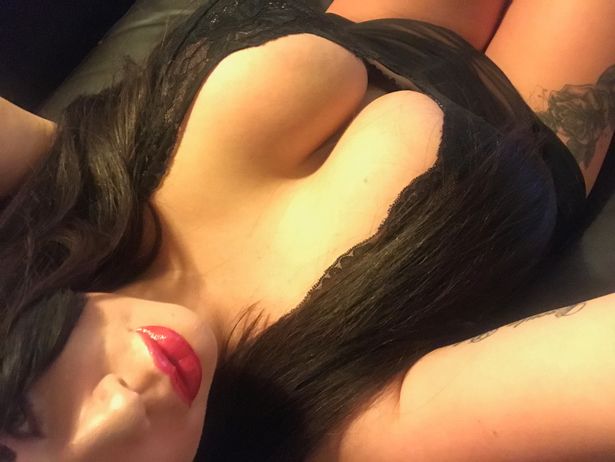 When Lola-Rose Curtis was forced to quit her job in the cut-throat world of recruitment because of a stress related breakdown she didn't work for seven months.
Facing an unpaid rent bill the 27-year old, from Windsor, Berkshire, was prepared to try a new career.
She had discovered a friend was working as a 'cam girl' and, encouraged by her sister, decided to give it go and hasn't looked back.
She has now been a cam girl for several months and earns hundreds of pounds each day for a few hours' work talking online to men about their sexual fantasies and sometimes taking her clothes off or using sex toys.
She said: "I used to have low self-confidence and body insecurities but since taking up camming my self-esteem has rocketed.
"What I used to see as imperfections are loved by my viewers. I believe that women should be entitled to do exactly as they please with their bodies without having to fear criticism.
"My job is a bit like being a therapist and while sexual fantasies are a big part of camming I can spend hours simply discussing their day."
Lola took time out to answer some of the Mirror's questions about her life as a camgirl.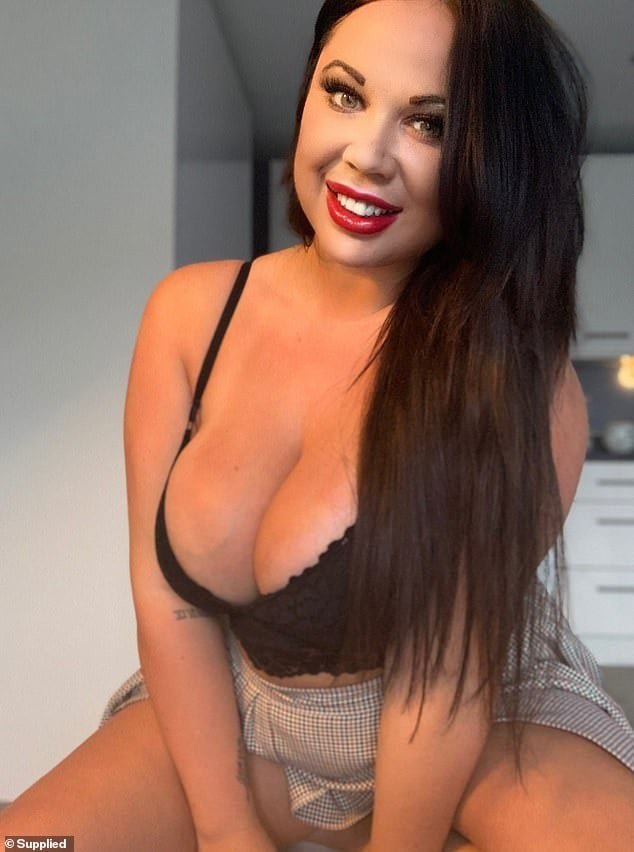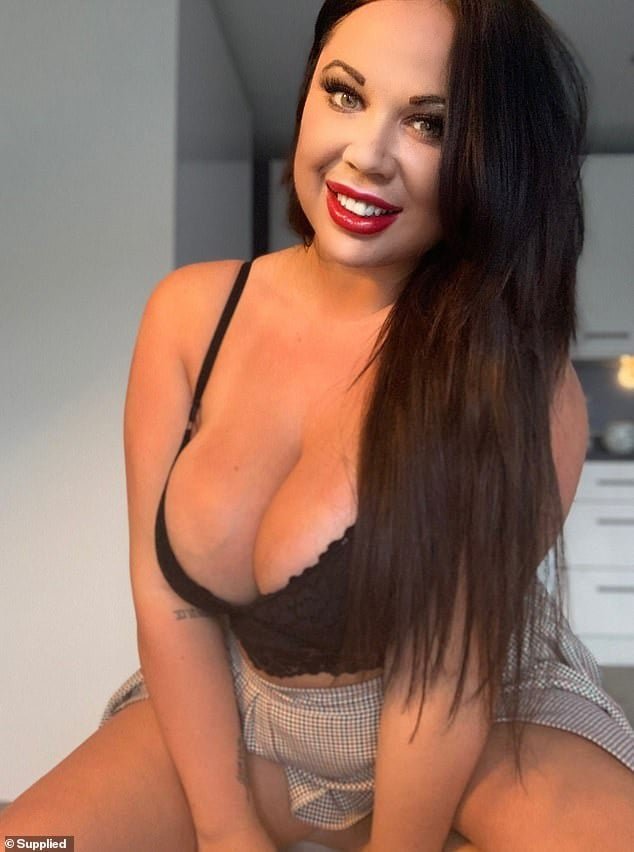 What does a cam girl do?
A cam girl will be online and visible to others through a webcam that also has a chat room to communicate via typing or audio.
You will be able to chat in a group session with the cam girl, or you can go to a private room where it will be one-to-one.
You will be charged per minute to chat – talking in private costs more.
I charge £2 a minute to chat to me in a group where men or women can see me fully-dressed (well, something slightly provocative but no nudity) and I charge £3 a minute to talk to me on a one-to-one basis.
The cam girl is there for you to talk to… whether it be about your day at work, your plans at the weekend… or you could talk about your deepest fantasies and then it goes from there.
A cam girl will also have a profile which will tell you all about them, you can gauge what experience you will have from this profile.
Is it just talk or is there a physical element? Do you stay fully clothed?
In private I do take my clothes off, or I may be dressed in a requested outfit… PVC is the most popular and usually requested by someone who likes domination or humiliation.
It's something I had to get used to as I'm a super nice person. Being mean to someone because they enjoy it is a hard one to crack.
I own several outfits and several toys that I use during private shows. A guy tends to spend an hour on average in private chat and we talk about all the things they would like to do.
Public sex is the most common, getting up to no good in bars etc.
I usually listen to them and then, to put it crudely, act out what they are telling me to do to myself.
Are there any extreme behaviours you have witnessed?
I have chatted to men who think it's okay to be extremely demanding, rude and, perhaps some would say, aggressive in the chat.
I politely tell them that I will not tolerate it and I kick them out so they cannot return to the cam.
They will often email through the website begging to be allowed back into the chat.
I think they believe we NEED their business… there are plenty of respectable guys and girls looking to cam. Us cam girls can be very choosy and you have to be strong in this job, you do not have to do anything you feel uncomfortable with. You are your own boss.
What is your average day?
My average day will consist of me logging on for 9-10am. I will update my profile, keeping it relevant, and I will make sure it's visible on the front page of the website.
I am a performer, it's my job to provide a sensual virtual experience to who I'm talking to. I want the person to connect with me and feel as if they are in the room.
I will spend the day logged on answering calls from various people with various desires.
I usually clock off when I've hit my goal (between £700-£1000) around 4pm when I resume my usual day.
I like to keep my alter ego separate from real life.
She's feisty, sexy and seductive whereas I'm bubbly, laid back and enjoy slobbing on the sofa watching box sets.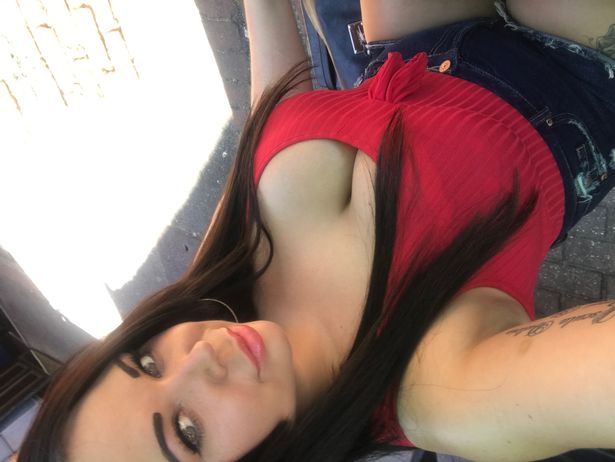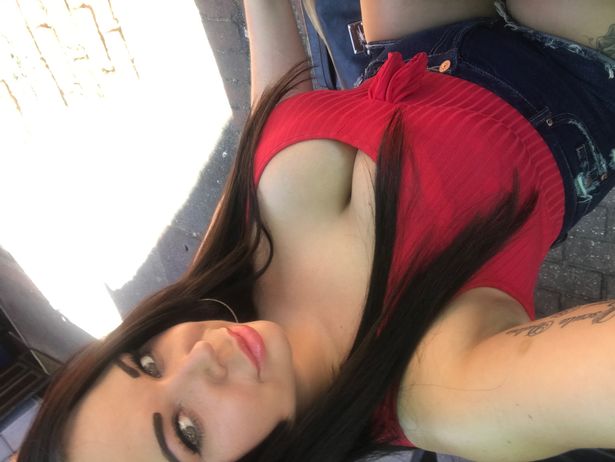 How did you get into being a cam girl?
I was first introduced to webcam when me and a friend stumbled across an older friend's social media which showed she was openly caming. I never dreamt that I would have the guts to start it myself.
However after a work-related breakdown and being diagnosed with severe anxiety and depression, which meant leaving my job, I thought: 'what's a girl to lose'.
I hadn't worked in seven months and my rent was due. I came across On The Record models on Instagram and within 24 hours my profile was live.
What did you do before?
I have worked in healthcare for 10 years and my last role was a Recruitment Co-Ordinator
How much do you earn?
On my first day I made £1,700 and on a good day I can make £700 in around 4 hours… I aim to make around £150k in a year.
Do you only work late at night?
No, actually I have recently slipped into working 9-5. Perhaps it's embedded in me from my years of working in an office!
If I make plans in the day, I will come home and work at night. However, early mornings are usually very busy.
Most of the guys I speak to work from home, or are uni students or are on different time zones.. I've been invited all over the world.
I have a few regulars who cam with me from their office while they are 'working'.
What do friends and family think of your job?
My friends find what I do refreshing. They will ask me about my day at work with genuine interest.
My family completely support me, it was in fact my sister who encouraged me to start camming as she thought I'd be great at it.
How does it affect your relationships?
I am single at the moment. However, the last guy I was seeing did know about camming.
He said that he was fine with it but we broke up shortly after I told him.
I do believe he had an issue with it. We had a fun relationship before he knew.
I would send him racy pictures and he would love it.
After he found out, he would brush them off as if to say… it's not all for me.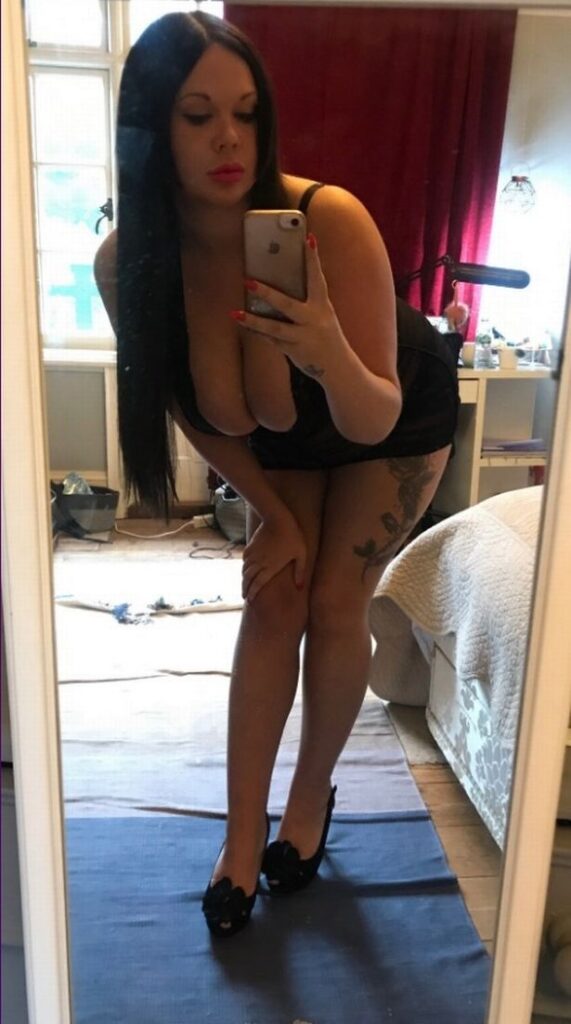 What has the money allowed you to do?
The earning power is unlimited.
I spent Christmas at the Waldorf Astoria Hotel in New York and am able to holiday when I like. I'm going to Amsterdam next month and for some winter sun.
I have now paid my rent up front for the next year as well as saving for a mortgage for my own place.
I do enjoy trips to London to stock up on designer clothes too.
How do you keep yourself in shape and looking good?
I'm successful on cam thanks to my curves. I used to feel conscious that I wasn't a size 8. I've been dieting all my life… now I make money from being a size 12-14 and men go weak for my curves.
It's allowed me to accept myself but I eat well and I walk everywhere.
What kinds of fans do you have and what kind of things do you get asked?
I talk to so many different kinds of people.
I speak to a famous Rugby player regularly, business men, extremely attractive young men and older women who are into domination.
The most common thing I have been asked is if I will go on a date with the person I am talking to.
I keep it strictly work.
I've had two men tell me they love me – interestingly both were married.
Do you have any "red lines" when it comes to private chat? Have you had to end calls or break off?
There are standard red tape rules – no talk of under age sex, rape or animals.
I have one guy say he enjoyed role play and asked me to be 'younger' but didn't state how young.
I didn't get a good vibe from his so I cut the chat. Looking at it now I should have asked more.
If he is in his 50s then being younger could be 20 plus. I've had a chat in role play who was very aggressive to women and wanted to talk about the violent acts he would do to me. Again, I stopped the chat.
Are you ever recognised? Do you have to be careful about personal details you give out?
I've been recognised once! A guy who worked behind a bar in a restaurant in Surrey was trying to work out where he knew me from. He went bright red and we both realised but did say anything else about it.
What has it taught you about men?
I believe that the men I speak to come to me because they either long for intimacy or they desire a more personal sexual experience than from, say, porn.
I do speak to a lot of married men and I respect that they are not cheating on their wives.
I do also speak to a lot of married men who are persistent in trying to meet me, a regular of mine has actually mentioned "love" and leaving his wife, we speak around five hours and he's developed feelings.
This does put me off being in a relationship. I think we all have desires that we need to meet, I'm all for it as long as no one is hurt in the process.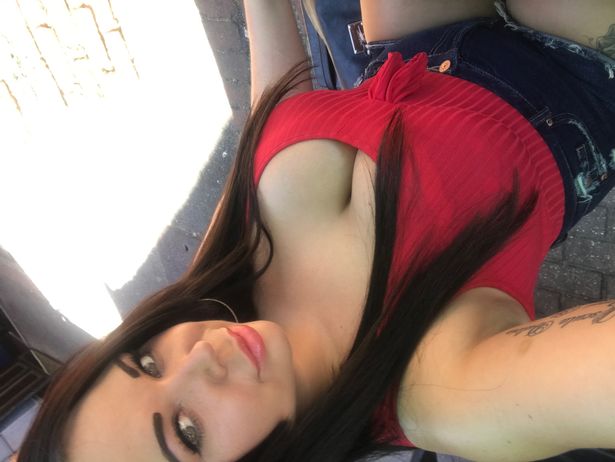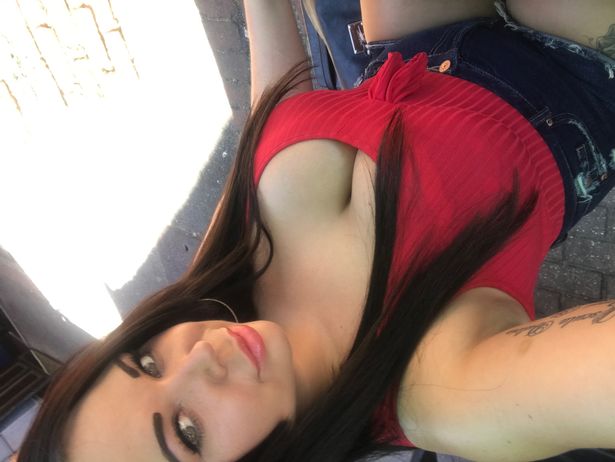 Has it led to other opportunities?
I've been invited to very exclusive places through camming and I have been asked to model away from cam.
There was a chap on cam who was 78 years old, he emailed me to ask if he could pay me £3,000 a week if I would join him for dinner twice a week at his stately home.
I did decline, I keep it strictly cam.
Are you friends with other cam girls/boys?
I am indeed. Off the Record has an amazing group of women and men. We all chat in our WhatsApp group.
One of the girls and I are planning a cheeky week in the sun this October.
Where is the industry going next?
Snapchat and Instagram (fans only tab) are super popular.
I use Twitter to promote myself. Most girls use premium snap where you charge a monthly fee that people can be signed up to.. you then upload pics as you like.
How long do you plan on doing this for?
I couldn't see myself doing anything else. Once you start, it becomes very addictive. Not just the money, but the confidence you gain from camming rockets continually.